We pride ourselves to be innovative, and use modern technology in all aspects of our business, to provide cost effective solutions with Health and Safety at the front of our minds. With implementing the use of a Drone within our day to day business, we are able to:
Eliminate risks associated with working at heights
Provide high quality images and video footage
Drone footage available for the client shortly after the inspection has been completed (and in most instances, straight after the inspection has been completed and while our staff are still onsite)
A cost effective solution eliminating the cost of scaffolding, lifts or other climbing equipment for the inspection component, which in turn reduces labour costs.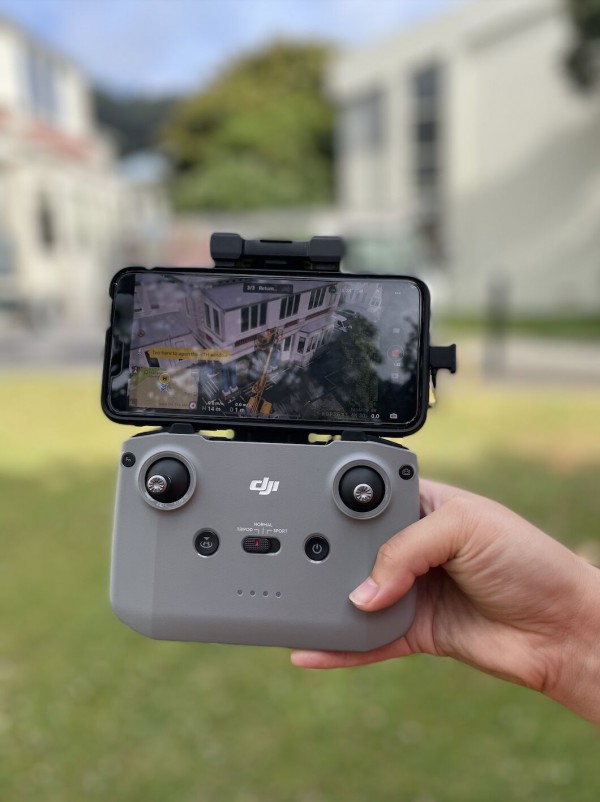 What can we offer?
We are able to offer packages to our clients, which are tailored to your requirements. This is a service we currently only offer in the Wellington region. We currently offer the following services to our clients within the region:
Roof inspections including high definition imagery of ridges, joins, valleys, flashing, spouting, chimney, roof vents and skylights
Progress imagery and video footage of larger work
Inspections of conditions of larger trees (3+ metres)
Inspection of property exteriors for large commercial buildings (including scoping repairs, paint condition, and condition of joinery)
At FBL, we have the systems and processes in place to customise services to exceed our clients needs, and offer a service that works best for you and your business. Please contact us if you would like more information!